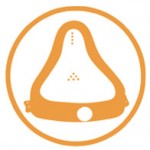 Fountain Art Fair has received critical acclaim for its uniquely alternative art fair model and genuine dedication to the artists and galleries who share in its vision and ideology. Celebrated as the first of a new influential generation of alternative fairs, Fountain is reinterpreting the concept of the art fair experience and paving a new path for the future of contemporary art.
Fountain Art Fair
69th Regiment Armory
(Lexington Ave. & 26th Street)
Manhattan, NY
HOURS
Friday, March 7
12 – 7pm: VIP/Press Preview (Open to the public)
7pm – Midnight: Opening Night Reception
Music Lineup: DJ Nick Zinner
Saturday, March 8
12 – 7pm: Open to the public
7pm – Midnight: Saturday Night Event
Music Lineup : THE DEEP!
Sunday, March 9
12 – 5pm : Open to the Public
Fountain is centrally located in the heart of Manhattan in immediate proximity to Armory Show and all satellite events.
View DrZ at Fountain Art Fair 2014